Scare Actors Wanted
July 28th, 2017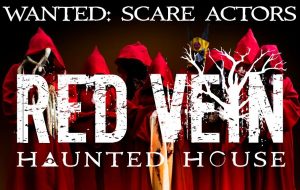 Calling all SCARY folks and those wanting to be part of our RED VEIN ARMY family, we're now hiring for the 2017 season. RED VEIN Haunted House is growing and we need more actors and crew members. If you have … Read the full article.
October 2017 Schedule
July 22nd, 2017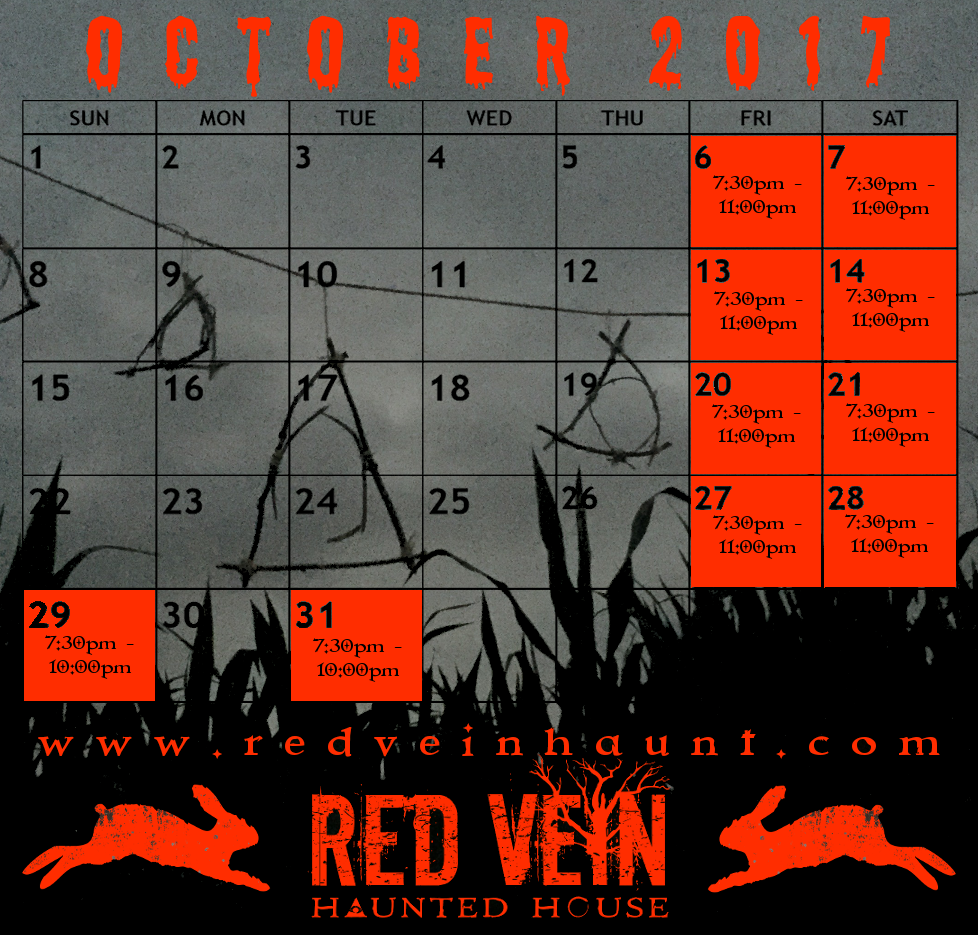 It's finally here, the show dates for RED VEIN 2017! This year we're open every Friday and Saturday night in October, and then the last Sunday of the month. We're also open on Halloween night. In just a little over … Read the full article.
Attraction Announcement
July 12th, 2017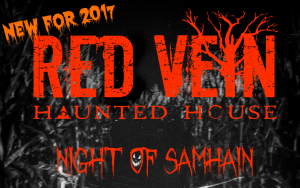 RED VEIN returns in 2017 with completely redesigned and expanded attractions! This October, it's time to reveal the deadly secrets behind the Redvyn family's dark past and why they celebrate this NIGHT OF SAMHAIN. Please visit our new attractions page … Read the full article.
View Older Entries