Thank You!
November 2nd, 2017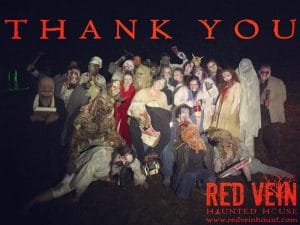 From the bottom of our cold, dark hearts… thank you for making this October the best ever! We appreciate every single customer and we can't wait to get started planning the 2018 season. We'll be expanding yet again! Keep up … Read the full article.
Closed Sunday, October 29th
October 29th, 2017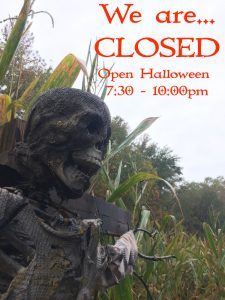 RED VEIN will be closed tonight, Sunday, October 29th. We will open again Halloween night. Last chance to get scared for the 2017 season!
Final Countdown
October 24th, 2017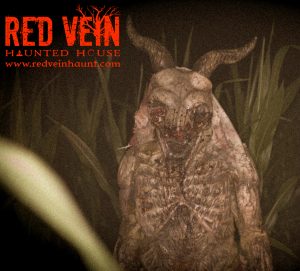 Halloween is on the horizon, which means we're coming up on the final weekend of haunt season here at RED VEIN. It has been a fantastic, record breaking season and we couldn't be happier. Thank you to everyone who has … Read the full article.
View Older Entries