October 2017 Schedule
July 22nd, 2017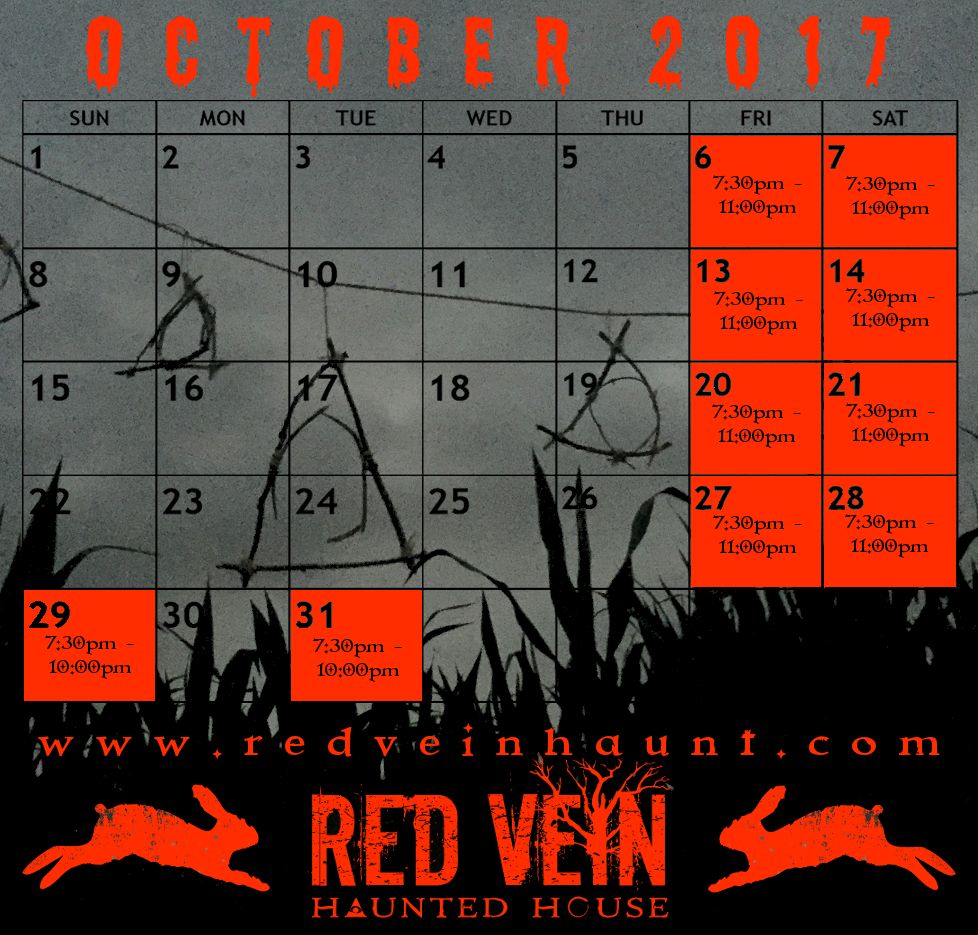 It's finally here, the show dates for RED VEIN 2017! This year we're open every Friday and Saturday night in October, and then the last Sunday of the month. We're also open on Halloween night. In just a little over … Read the full article.
Attraction Announcement
July 12th, 2017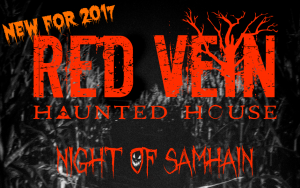 RED VEIN returns in 2017 with completely redesigned and expanded attractions! This October, it's time to reveal the deadly secrets behind the Redvyn family's dark past and why they celebrate this NIGHT OF SAMHAIN. Please visit our new attractions page … Read the full article.
Social Media
June 6th, 2017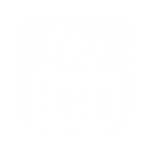 We're only 4 months away from opening night! RED VEIN has been very busy getting the haunt ready for October, so make sure you're following us on all social media channels to stay up-to-date. We'll also have opportunities throughout the summer … Read the full article.
View Older Entries
View Newer Entries